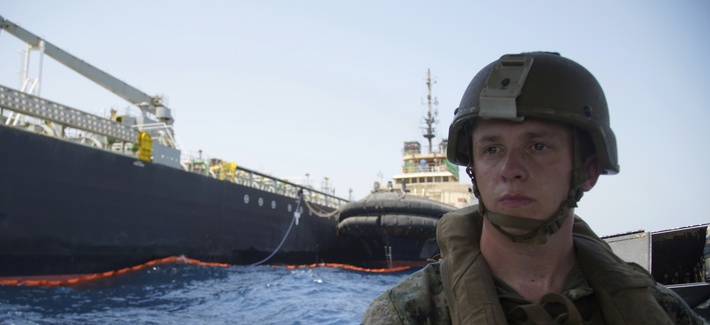 When two tankers, one from Japan and the other from Norway, were sabotaged in the Gulf of Oman in June, President Trump tweeted, "China gets 91 percent of its Oil from the [Strait], Japan 62 percent, & many other countries likewise.
So why are we protecting the shipping lanes for other countries (many years) for zero compensation." The commander-in-chief has a point.
The attacks, along with four others in less than two months, should serve as a notice to European, Middle Eastern, and Asian countries that rely on Persian Gulf choke points to conduct their international commerce.
Those who benefit from global shipping lanes ought to help protect them. The current tensions in the Persian Gulf are a result of faulty U.S. policies, but nonetheless, an opportunity exists for the Trump administration to promote one of its most consistent foreign policy goals: preventing our allies (and our adversaries) from free-riding on the United States.
Source: The US Protects the Global Commons. Others Can Police Its Choke Points – Defense One