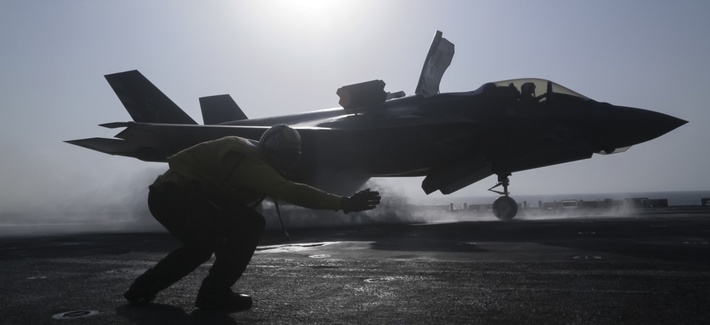 U.S. military officials have repeatedly warned that Turkey's purchase of Russia's S-400 anti-aircraft system could compromise the F-35 fighter jet. But they haven't gone into great detail about how.
In June, for example, Gen. Tod Wolters, who leads U.S. European Command, offered this explanation: "You cannot operate an F-35 in the vicinity of an S-400. They won't talk to each other, and what the two systems will attempt to do, certainly the S-400 against the F-35, is attempt to exploit the F-35's capabilities. I can tell you that we aren't interested in sharing the F-35's capabilities from a radar perspective, from an operational perspective, with the Russians. We've made that very, very clear."
Yet Israeli F-35s have operated near Russian S-400s deployed to Syria.
Yet while the U.S. officials have big reservations about co-locating the S-400 and the F-35, the Russian government has expressed no similar concern.
"Russians are not crying about selling their best tech to a NATO country, despite the obvious implications for technology access. That should make us wonder," he said.
Source: Why the S-400 and the F-35 Can't Get Along – Defense One