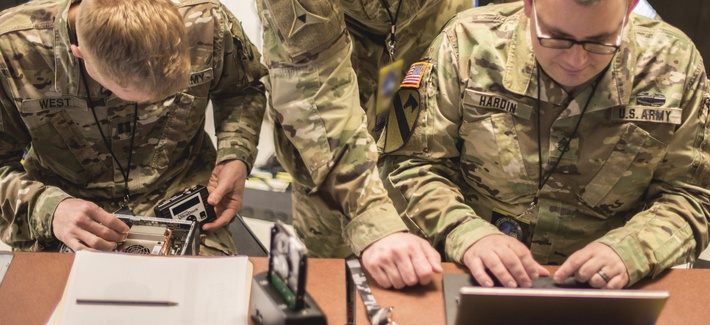 The U.S. Army is struggling to staff, train, and equip its new cyber and electronic warfare units, and officials haven't assessed how those challenges will affect the Pentagon's digital capabilities, according to a congressional watchdog.
In recent years, the Army has been rapidly expanding its cyber capabilities to stay ahead of the growing digital threats posed by adversaries like Russia and China, but the Government Accountability Office found the service is having a tough time keeping up with its ambitious plans.
The Army activated two digital warfare units last year despite personnel shortages, auditors said, and officials are struggling to update the equipment and doctrine used to train soldiers.
Source: The US Army Is Struggling to Staff Its Cyber Units: GAO – Defense One