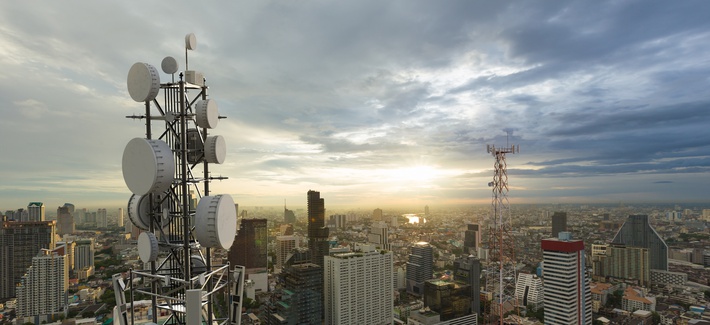 The Trump administration's approach to fifth-generation wireless networks has been a confused mash-up of trade negotiations, commercial competition, and national security concerns, all epitomized by its focus on barring equipment from Chinese manufacturer Huawei.
Regrettably, this has drowned out any discussion of a larger problem: because of the way 5G works, banning one company's gear won't keep our data safe — and nor will even the best cybersecurity practices of today. If America is to harness the promise of 5G in a world of malign online actors, there must be a new relationship between business and government.
5G networks are particularly vulnerable because the network has moved away from centralized, hardware-based switching, to widely distributed software-defined digital routing and small-cell antennas.
Previous networks were hub-and-spoke designs that brought everything to hardware choke points where cyber hygiene could be practiced. In a 5G software-defined network, that activity is pushed outward to a web of digital routers throughout the network.
The absence of chokepoint inspection and control makes 5G cybersecurity exponentially more difficult than on traditional telecommunications networks.
Source: We Can't Secure 5G Networks by Banning Huawei Gear – Defense One