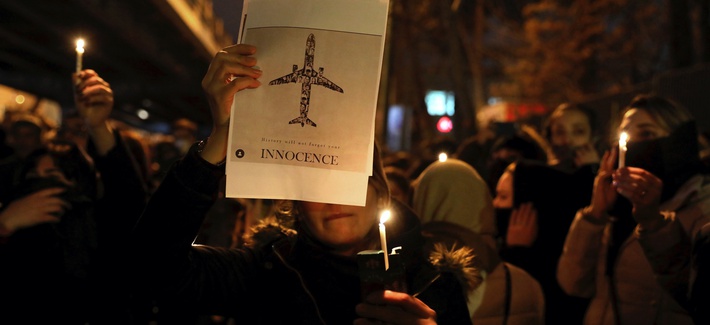 The downing of Ukraine International Airlines Flight 752 and the deaths of all 176 people on board—newlyweds flying home from their wedding, graduate students charting ambitious careers, whole families returning from visiting relatives—have come to be portrayed as a tragic asterisk tacked onto the dramatic tale of how Donald Trump and Iranian Supreme Leader Ayatollah Ali Khamenei nearly went to war in the early days of 2020.
Over the weekend, for example, The New York Times published a comprehensive and vivid account of the week-long U.S.-Iran showdown. While the article ran more than 6,500 words, it included only one sentence on the plane crash.
"In the confusion, a Ukrainian civilian passenger jet was destroyed by an Iranian missile," the reporters wrote.
Source: The Downed Jetliner Reminds Us that War Spins Out of Control – Defense One