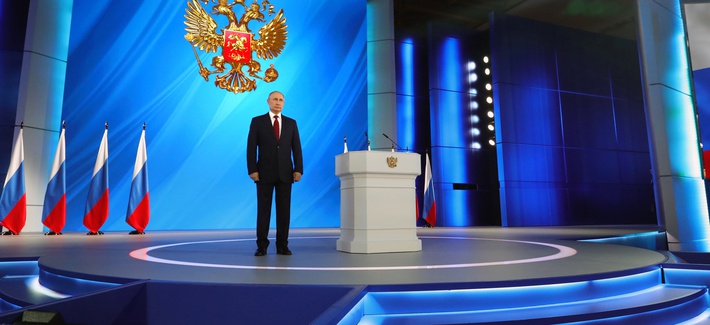 Russian President Vladimir Putin wouldn't seem to be a man with any real check on his authority, but there is still the Russian constitution, which says that a president can't serve more than two consecutive terms. Russia watchers believe he has found a way to stay in power after his second term expires in 2024 — one that will have disastrous effects on freedom and particularly Internet freedom in Russia.
On Tuesday, in a televised address, Putin announced reforms to shift authority to the State Council, a part of the Russian parliament. That would seem to have the opposite effect of consolidating power within the presidency. But then Russian Prime Minister Dmitry Medvedev resigned, along with his cabinet.
That clears the way for Putin to stack government bodies with loyalists whom he has empowered to amend the constitution and give him the permanent control he's seeking, either by allowing him to remain president or elevating whatever new role he takes to de facto leader.
Source: As Putin Schemes to Extend His Reign, Expect New Forms of Internet Repression – Defense One