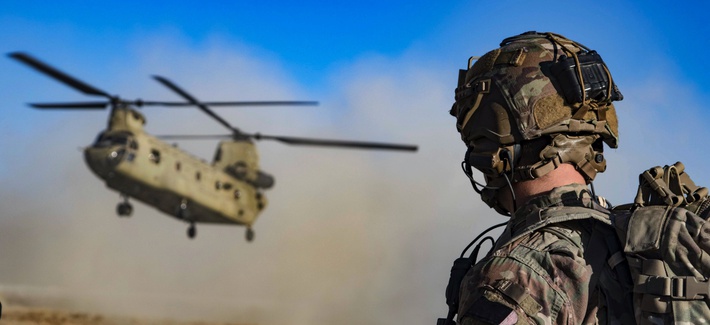 Once again, the United States risks being drawn into an unnecessary war in the Middle East. Donald Trump's impulsive and reckless escalation of conflict with Iran, most recently his decision to order the killing of Qassem Soleimani, illustrates the danger of electing the most corrupt and unqualified president in our nation's history—a man who has little idea of what it means to put the nation's interests ahead of his own.
But it is also the consequence of an approach to foreign policy that relies on the U.S. military to achieve the impossible, instead of doing the hard work of statecraft.
Sending our military to fight should be the hardest decision we make as a country. Instead, it has become the politically easy path, across political parties and administrations—a way to avoid making compromises or difficult choices about priorities.