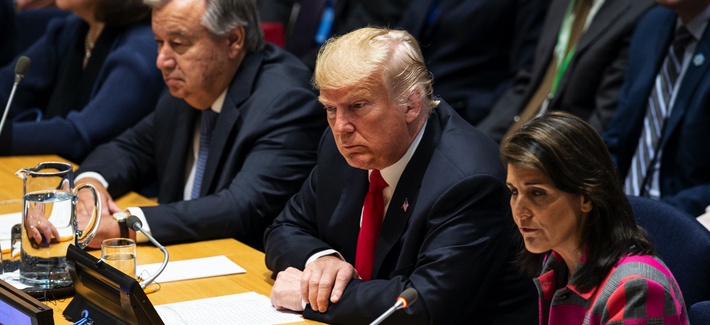 Lost in the background of the coronavirus catastrophe is the collapse of American diplomacy.
The United States should be the convening authority and coordinator of a response to a global threat now taking the lives of its own citizens. Instead, the Trump administration has sought to increase antagonism abroad, even with its closest friends.
The White House imposed a travel ban from Europe with no planning or notification to European allies, even while asking those countries for supplies to protect American health workers. The administration lashed out daily at competitors and adversaries such as China and Iran, even as it denied that America's infection rate was growing exponentially. The World Health Organization now says that the United States may soon become the global epicenter of the pandemic.
Time for recriminations will come once the virus is defeated, but with American infections now accelerating, the United States has an urgent interest in filling the global leadership void to help coordinate the response to this stateless scourge.
Source: America Should Build an International Coalition Now – Defense One