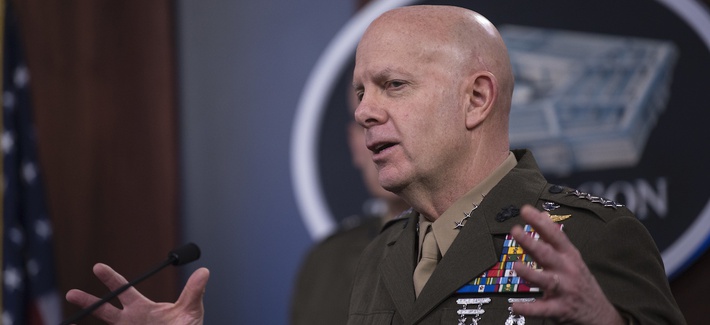 The U.S. Marine Corps will shrink, get rid of its tanks, add unmanned vehicles, and focus more on Asia under a force-structure plan released Wednesday.
The Force Design 2030 report calls for a Corps that has:
174,000 Marines, about 12,000 fewer than today.
18 active component fighter attack squadrons, with just 10 aircraft per squadron instead of today's up-to-16.
5 active component light attack helicopter squadrons, down two.
21 active component infantry battalions, down three.
Zero tanks.
The remaining infantry battalions are to be redesigned for "greater lethality and flexibility, with reduced structure (a proposed reduction per infantry battalion of approximately 200 Marines)," the report says.
Source: How the Marine Corps Plans to Become Lighter, Nimbler, More Unmanned – Defense One