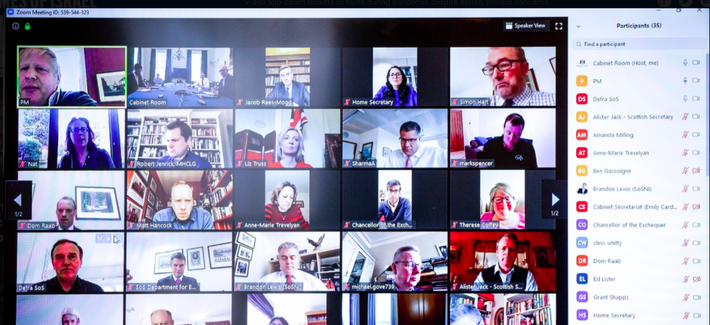 Like a lot of organizations that are learning to operate with large swaths of telecommuting employees and contractors, the Defense Department is suddenly finding itself using videoconferencing software by Zoom. But as use of Zoom's products has skyrocketed, so has awareness of various security vulnerabilities — and of the Chinese subcontractors who wrote large portions of its code.
Zoom is officially approved for use in unclassified situations by troops, DoD employees, and contractors.
"The Defense Information Systems Agency reviews and approves third party applications for use on official DOD systems, and Zoom is included in the suite of DOD Enterprise Mobility Personal Use Mobility Apps," Lt. Col. Robert Carver, Department of Defense spokesman, told Defense One in an email.
Source: The Pentagon Is Using Zoom. Is it Safe? – Defense One