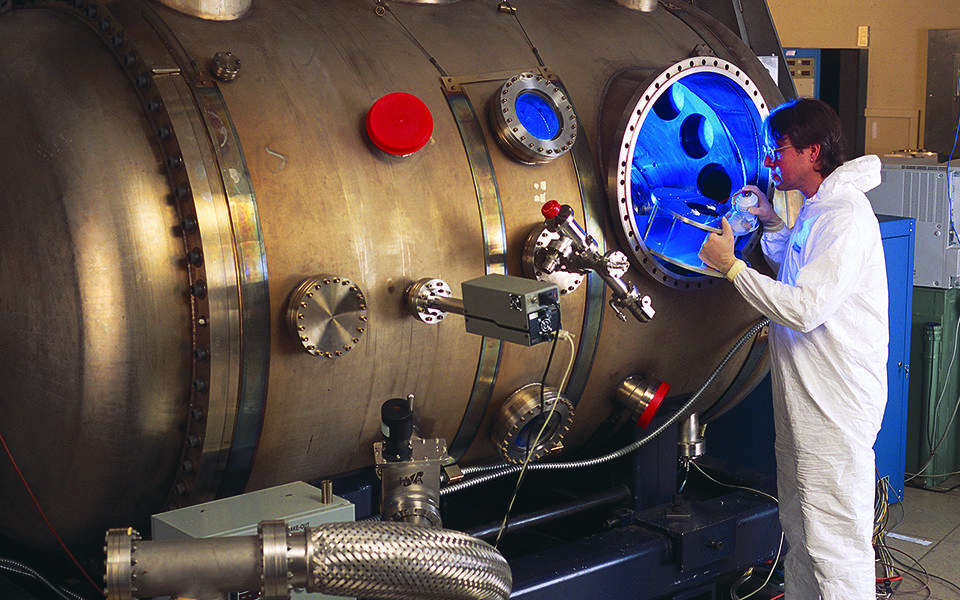 In 2019, after decades of effort, manufacturers used a new technology to create smartphones with individual circuit features as small as 7 nanometers (nm), or billionths of a meter, enabling them to cram 8.5 billion electronic devices known as transistors on a single small chip. Fitting more transistors in the same small space means faster, more powerful smartphones, computers and other electronic devices.
Where does the National Institute of Standards and Technology (NIST) come into play here?
NIST was an early collaborator with those in the microelectronics industry who saw that it might be possible to use extreme ultraviolet (EUV) light to create electronic devices with smaller features like those we have today. This challenging goal was realized after a long, hard struggle.
Particle accelerators, such as the original electron synchrotron at the National Bureau of Standards (NBS, the agency that later was renamed NIST), were first developed about 80 years ago to study what was going on in the cores of atoms, known as nuclei. All such devices accelerate charged particles, a process that produces light (i.e., electromagnetic radiation), at first considered an unwanted byproduct. Back in 1961, scientists at NBS found that the light from their synchrotron, rather than being an unwanted source of energy loss, could be used to do some interesting experiments on atoms.
Source: How Extreme Ultraviolet Light Helps Give Us Smarter Smartphones and Stronger Satellites | NIST