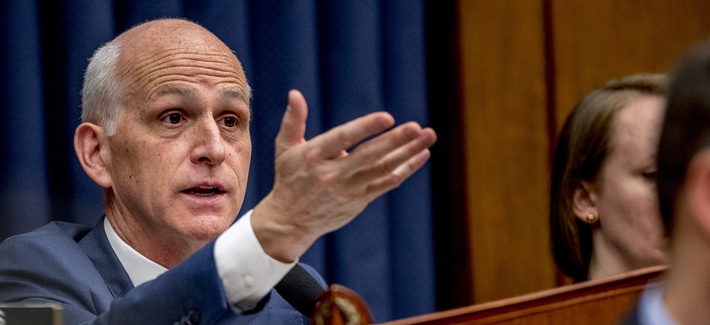 Senior defense officials are making decisions based out of fear they will upset President Donald Trump, exposing a growing culture problem at the Department of Defense, a top Democratic lawmaker and others allege.
The charge comes as a senior Trump administration official at the Pentagon on Wednesday sent back the Navy's recommendation on the fate of Capt. Brett Crozier, demanding a deeper investigation into his dismissal from command of the coronavirus-stricken USS Theodore Roosevelt.
The problem, critics say, is not that Trump is interfering in the chain of command — exerting what's known as "undue command influence" on decisions that are meant to be adjudicated within a strict military hierarchy — but that military officials are acting based out of fear that he will.
Source: Pentagon's 'Willingness to Kiss the President's Ass' Worries Top Lawmaker – Defense One