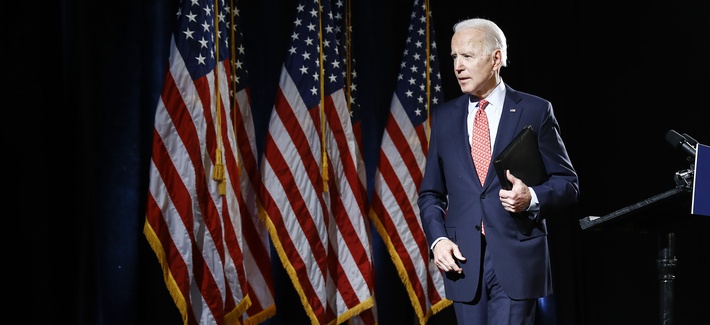 The article lingered over discussions within Democratic policy circles about a universal basic income, a federal jobs guarantee, a revised tax code, and an effort to rebuild America's manufacturing base.
Yet, in more than 2,000 words, it offered no details about foreign policy at all. Similarly, Gabriel Debenedetti of New York magazine recently described Biden's plans for a presidency "more ambitious than FDR's," but largely avoided international affairs.
These omissions are telling. While the COVID-19 pandemic and the need to win over Bernie Sanders voters have pushed the Biden campaign to embrace a more ambitious domestic agenda, little evidence indicates that the presumptive Democratic nominee is doing anything comparable on international affairs.
That's a pity, because America's relationship with the world needs dramatic rethinking too.
Source: Even a Bolder Biden Will Only Go So Far – Defense One