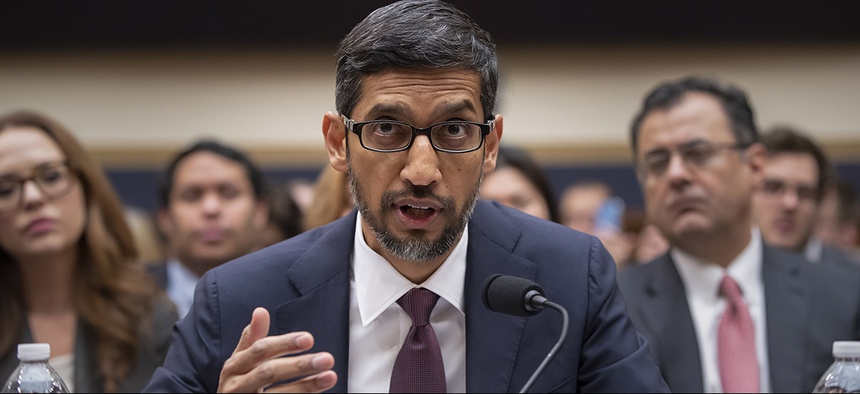 Like every other tech-company hearing, it was more hackneyed than illuminating, more painful than inspiring. Pichai is a polished executive who rose through Google's ranks. He is not a boy king like Mark Zuckerberg or Jack Dorsey. You knew he'd do the hard work of preparing. It seemed likely he'd sail through the hearing.
Yet as the hearing got under way, Pichai struggled to make sense of the questions that lawmakers put to him. Even friendly Democratic queries asking him to explain how search-engine rankings worked were met with hesitation and stilted rhetoric. If a rep said a keyword he was prepared for, he gave a scripted response, even if it was only sort of responsive.
Pichai never punched back when conservatives came at him.
Source: What Sundar Pichai Couldn't Explain to Congress – Nextgov