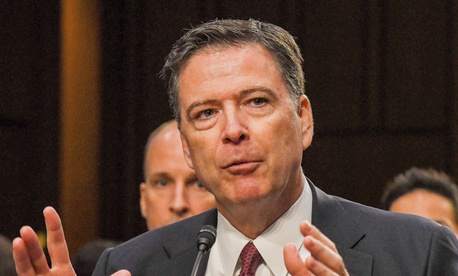 Comey writes about what he calls "ethical leadership" and notes that great companies "obsess over leadership talent—they hunt for it, test it, train it, and make it part of every conversation. They treat leadership talent like money."
What does Comey see as important components of ethical leadership? Here are five main takeaways:
The best leaders don't overreact to mistakes and use them as teaching moments.
Leaders create an environment where people want to do their best work.
Leaders value humor that shows both confidence and humility.
Leaders listen to dissenting opinions or facts.
Leaders take the long view.
Source: Five 'Ethical Leadership' Values In James Comey's Book – Management Matters – Management – GovExec.com