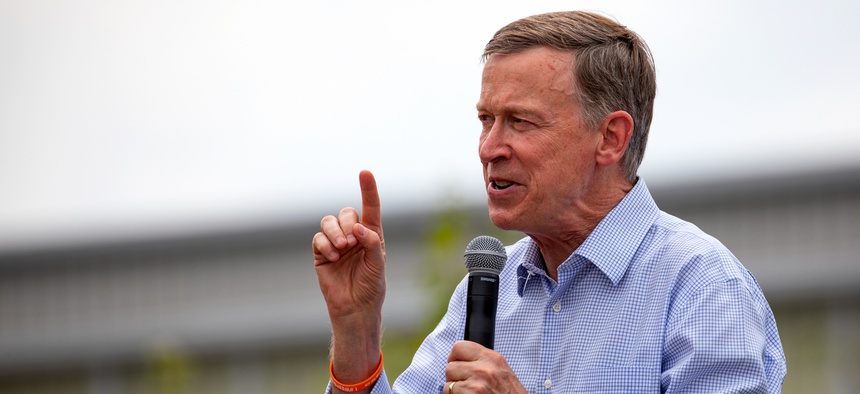 After gamely crisscrossing the country for months in pursuit of the Democratic presidential nomination, John Hickenlooper, once one of America's most popular governors, announced on Thursday that he was dropping out of the race.
Though his faltering campaign had recently become the cause of mirth, Hickenlooper wasn't crazy to think he had a shot at the job when he started.
It wasn't so long ago that the surest route to the White House was first to serve as a governor. As Alan Greenblatt of Governing recently observed, governors won seven of the eight presidential elections from 1976 to 2004, hardly ancient history.
Source: Governors Are Losing the Space to Govern – Route Fifty