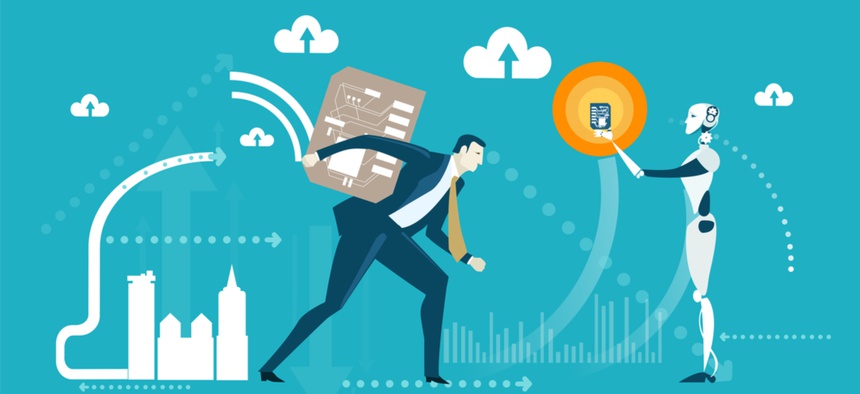 In many ways, the definition of technical debt is still being defined.
But pretty much everyone agrees that it's mostly based on the cost of maintaining aging software and systems, especially those which have existed well beyond their expected or planned lifecycles.
So in essence, an agency buys software or a computer system and takes on some technical debt right away because in addition to whatever the item costs, they need to pay people to maintain it.
Hopefully, when a system is new, that does not involve too much labor. However, many agencies try and hold on to systems as long as they can to avoid new capital expenses, even though that often means adding manual processes and patches to maintain security and usability. So the technical debt of owning that system grows.
There was a House hearing back in 2015 about IT modernization where some shocking facts about technical debt, though it was not commonly called that quite yet, came to light. It might have also been the first time that The Pareto Principle, first conceived in 1896, was applied to government IT.
The Pareto Principle states that for many events, 80 percent of the effects can be contributed to 20 percent of the causes.
For government IT, it was discovered that 75 percent of the IT budget in 2015 was earmarked for operating and maintaining legacy equipment, with only 25 percent going to new technology buys.
Source: Government's Growing Problem: Paying Its Technical Debt – Nextgov